Frequently Asked Questions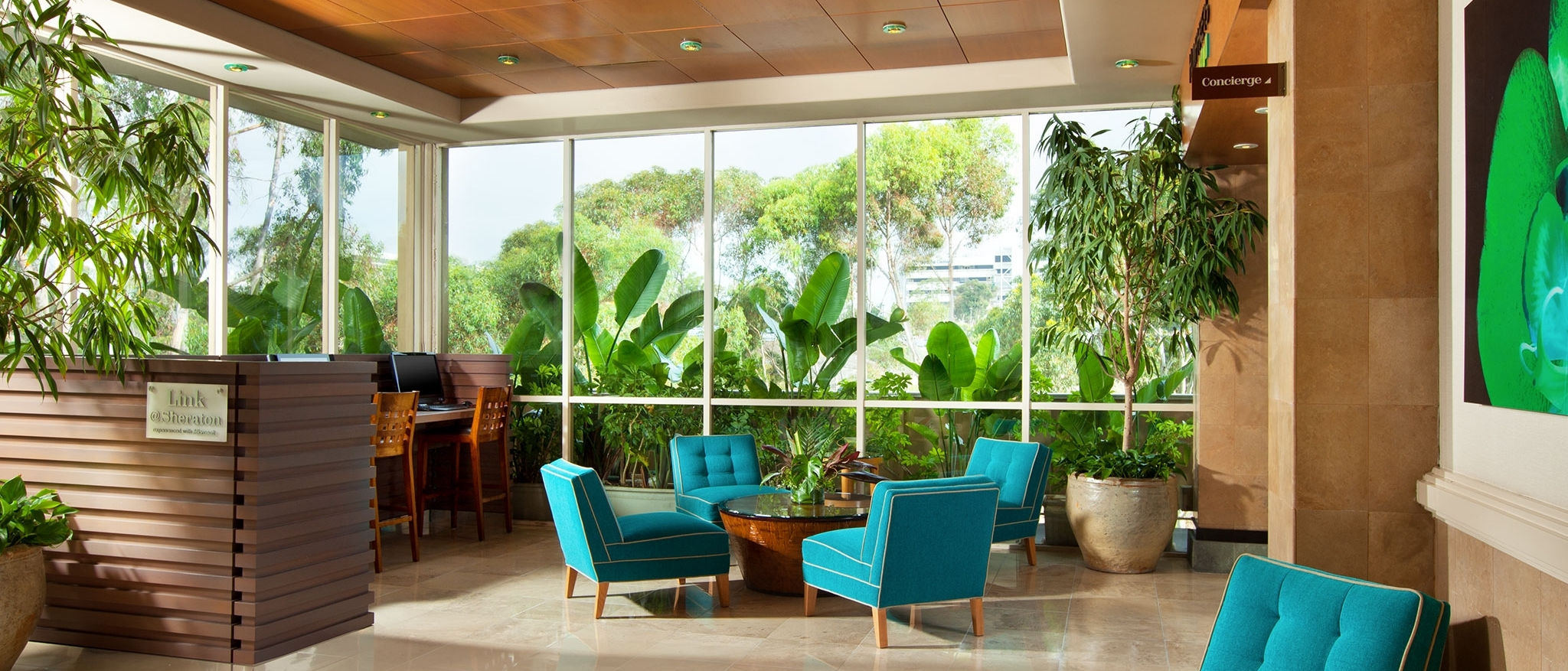 If you have any questions that are not addressed below, please contact us. Our specialized catering team strives to take the hassle out of your wedding planning.
What do I do first?
Decide on a wedding date. Call or email for more information on menus, prices and rental fees. We encourage you to make an appointment to site the Sheraton La Jolla Monday - Saturday.
What ceremony options are available?
Our tropical garden is a perfect backdrop for your ceremony. The lush garden is abundant with palm trees and vibrant flowers. The setting is serene with bridge, waterfall and Koi pond. Our outdoor grove is lined with lit trees, creating an intimate setting for a smaller wedding ceremony.
What ballroom options are available?
We have three ballrooms that can be set up in a variety of ways. Our stylish ballrooms feature floor to ceiling windows.
What are the hours of a wedding reception?
The wedding reception is a total of 5 hours, but additional hours may be purchased. The closing time is midnight.
Can the menus be customized?
Absolutely! Our talented Chef of Humphreys La Jolla Grill and our Catering Manager will work with you to create a menu of your choice for your wedding day.
Can we arrange a menu tasting?
The quality and presentation of the food is extremely important. A tasting for up 4 entrees is offered once a signed agreement and deposit are received. Once you've had your tasting, you'll feel confident that your guests will fully enjoy their meal too!
Can I provide my own wine?
We do allow you to bring in your own wine or champagne to be served at the wedding reception. The corkage fee is $14 for each 750 ml bottle or $20 for each 1½ liter bottle. Arrangements can be made with the Catering Manager.
Is there a cake cutting fee?
No, our servers will cut and serve your cake at no additional charge.
When is the final guest count required?
The final guest count must be specified 3 business days (M-F) prior to the wedding date. This number will be considered your guarantee and cannot be reduced. If we do not receive a guarantee, the expected number of guests listed on the original agreement will become your guarantee.
What is the payment schedule?
A $1,000 non-refundable and non-transferable deposit is required to confirm a date. 50% of the estimated balance is due 120 days prior to the wedding date. The remaining balance, based on your final guarantee, is due 3 business days (M-F) prior to the wedding date. A credit card is required to be on file with the hotel for any additional charges incurred on your wedding day.
Is there parking?
Yes, convenient self parking is $18 daily. Client may host parking charges or have guests pay on their own.
What will I need to present a slide show?
If you are interested in showcasing a PowerPoint presentation, you will need an LCD Projector, laptop, screen and appropriate cords. You are welcome to provide and set your own equipment. Or the Catering Manager can coordinate the rental of these items or any other audio visual equipment.
What outside vendors can I use?
The Catering Manager will provide you with a preferred vendor list which includes reputable officiants, DJs, bakeries and florists. You are also welcome to hire vendors not listed on our preferred vendor list. All vendors must provide a certificate of insurance, naming the Sheraton La Jolla Hotel as insured.
Can we use an outside caterer?
Due to licensing requirements and quality control issues, all food and beverage must be provided by the hotel, with the exception of a wedding cake. No food or beverage may be removed from the event area at any time prior to, during, or after the event.
Will I need a wedding planner?
The Catering Manager will oversee that all the details of the hotel wedding package are carried out. It is your personal preference to hire a wedding planner who can help with any other details.
Do you offer special guest room rates?
Yes, a special rate can be offered through a room block of up to 10 rooms. Rates vary depending on season and availability. A special arrangement in a Suite is made for the bride and groom on the wedding night.