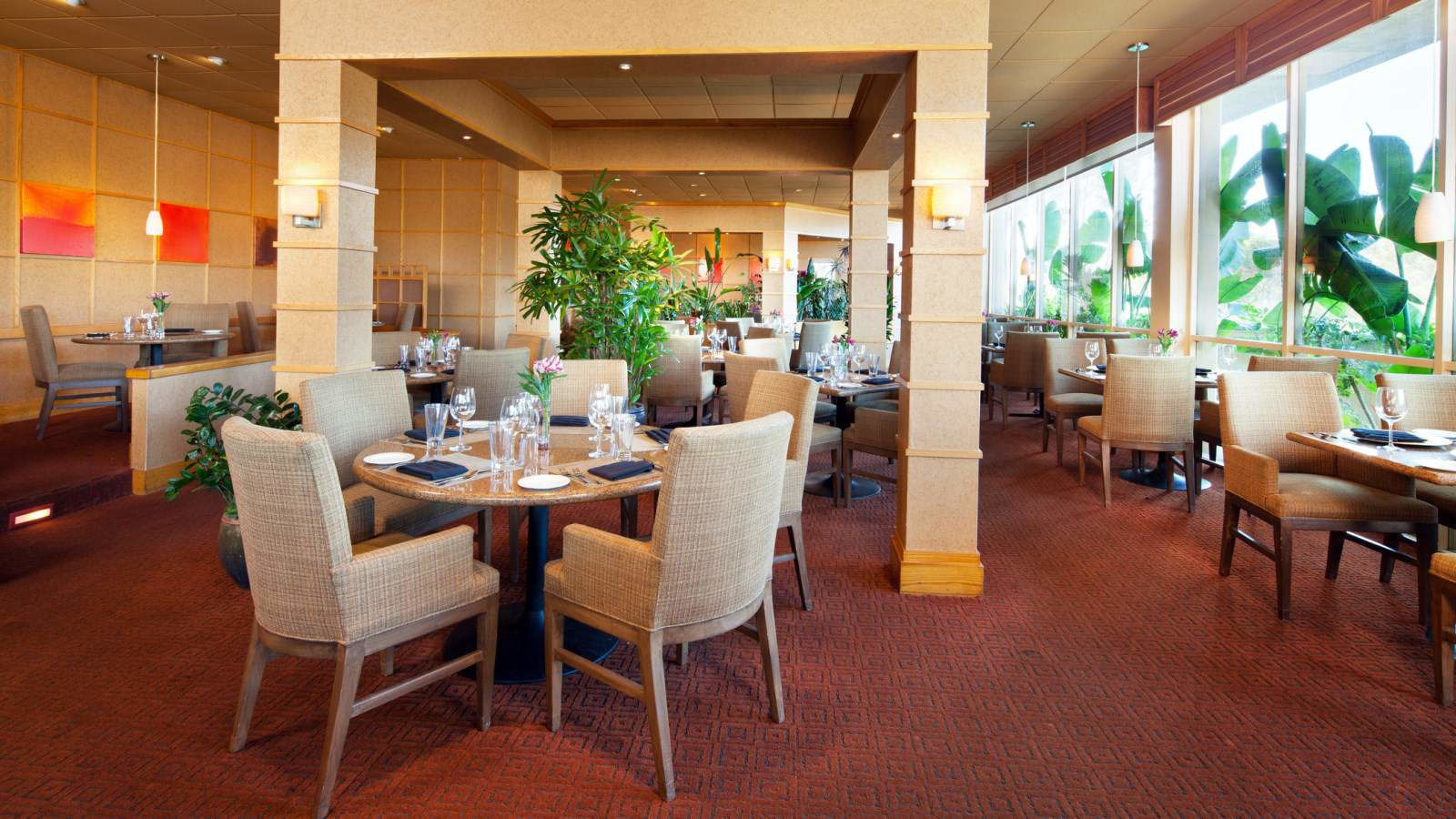 Humphreys La Jolla Grill
Where better than Humphreys La Jolla Restaurant to indulge your passion for superb cuisine? Voted one of San Diego's best seafood restaurants by San Diego Magazine, Humphreys delights the palate with inventive dishes such as King Crab Sushi, Parmesan Crusted Sandabs and Halibut Macadamia as well as classics like Filet Mignon.

Breakfast: Mon-Fri from 6:30am-11:00am and Sat-Sun from 7:00am-noon
Lunch: Mon-Fri from 11:00am-2:00pm. Closed for lunch on Sat-Sun
Dinner: Sun-Thur from 5:30pm-9:00pm and Fri-Sat from 5:30pm-10:00pm

Please visit the restaurant website at humphreyslajolla.com.
Bar Service Menus > | Breakfast Menus > | Catering Menus >
Reservations are accepted and can be made by calling 858.452.4000.
Shooters Bar & Grill
For a light meal or nightly entertainment, gather your friends and colleagues and head over to Shooters Bar & Grill.
Open 7 days a week from 11:00am-11:00pm.
Entertainment Schedule
Wednesday - Friday: Keyboards, Jazz Guitar - 7:00pm-10:00pm
Saturday: Karaoke - 7:00pm-11:00pm
Sunday: Karaoke - 6:00pm-10:00pm
(schedule is subject to change at anytime)
In-Room Dining
Enjoy many of our favorites delivered directly to you! Menus available in every guest room.

Monday-Friday - 6:00am-11:00pm
Saturday-Sunday - 6:30am-11:00pm