Treat Yourself to Award-Winning Dining in Our La Jolla Restaurants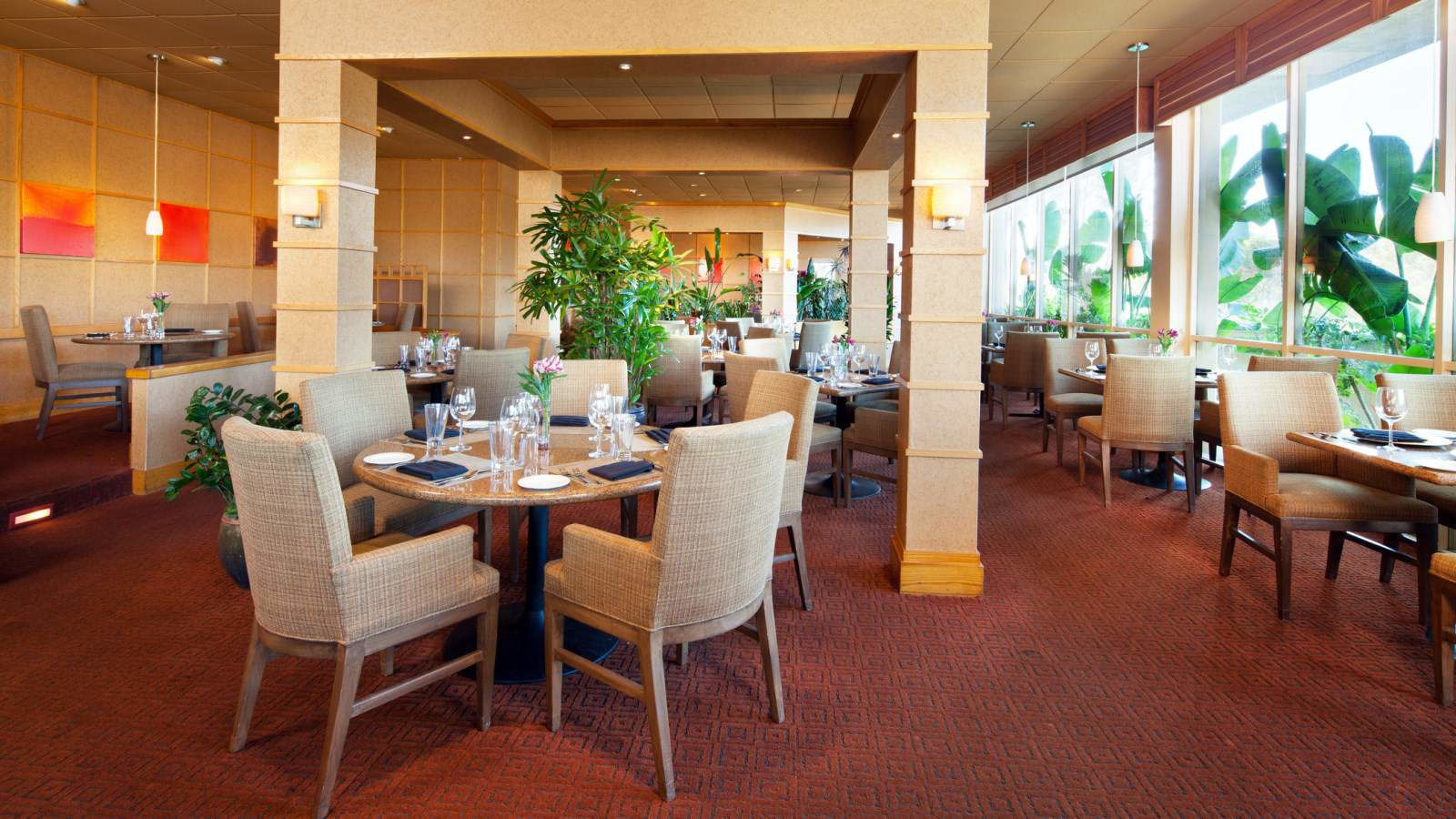 Humphreys La Jolla Grill
Rated as one of San Diego's 'Best Seafood Restaurants' by San Diego Magazine, Humphreys La Jolla Grill offers all-day dining in a contemporary, sophisticated atmosphere. Get a jumpstart on your day with aromatic coffee and scrambled egg sliders, a famous Humphreys omelet, fluffy, heavenly Belgian waffles, or any of our other delectable breakfast dishes. Enjoy a leisurely or quick lunch, as you require, from our innovative lunch menu. Tempt your palate with our delicious soups, salads and appetizers. Indulge in superb dinner entrees, from King Crab Sushi to Halibut Macadamia, Humphreys Gourmet Burgers and Charbroiled Angus select Filet Mignon. Pair your meal with an excellent wine-by-the-glass from our wine list. Our award-winning La Jolla, CA, restaurant offers something everyone in your group will enjoy, including world-class views and a gratifying upscale dining experience.
Breakfast: Mon-Fri from 6:30am-11:00am and Sat-Sun from 7:00am-noon
Lunch: Mon-Fri from 11:00am-2:00pm. Closed for lunch on Sat-Sun
Dinner: Sun-Thur from 5:30pm-9:00pm and Fri-Sat from 5:30pm-10:00pm
Please visit the restaurant website at humphreyslajolla.com.
Bar Service Menus > | Breakfast Menus > | Catering Menus >
Reservations are accepted and can be made by calling 858.452.4000.
Shooters Bar & Grill
Meet with friends and colleagues for appetizers, a light meal, margaritas and a range of your favorite alcoholic and fun, non-alcoholic beverages at the popular Shooters Bar & Grill inside Sheraton La Jolla Hotel. Join us for our casual Friday buffet from 4pm-8pm. A restaurant and bar of distinction, Shooters Bar & Grill offers live entertainment on Wednesdays through Fridays and Karaoke on weekends.
Open 7 days a week from 11:00am-11:00pm.
Entertainment Schedule
Wednesday - Friday: Keyboards, Jazz Guitar - 7:00pm-10:00pm
Saturday: Karaoke - 7:00pm-11:00pm
Sunday: Karaoke - 6:00pm-10:00pm
(schedule is subject to change at anytime)
In-Room Dining
Order our delicious restaurant food from the menus available in every guest room. Have a fresh, hearty entree, appetizers, drinks, soups and salads delivered to your door to enjoy in the privacy of your guest room or suite.
Monday-Friday - 6:00am-11:00pm
Saturday-Sunday - 6:30am-11:00pm