Event Frequently Asked Questions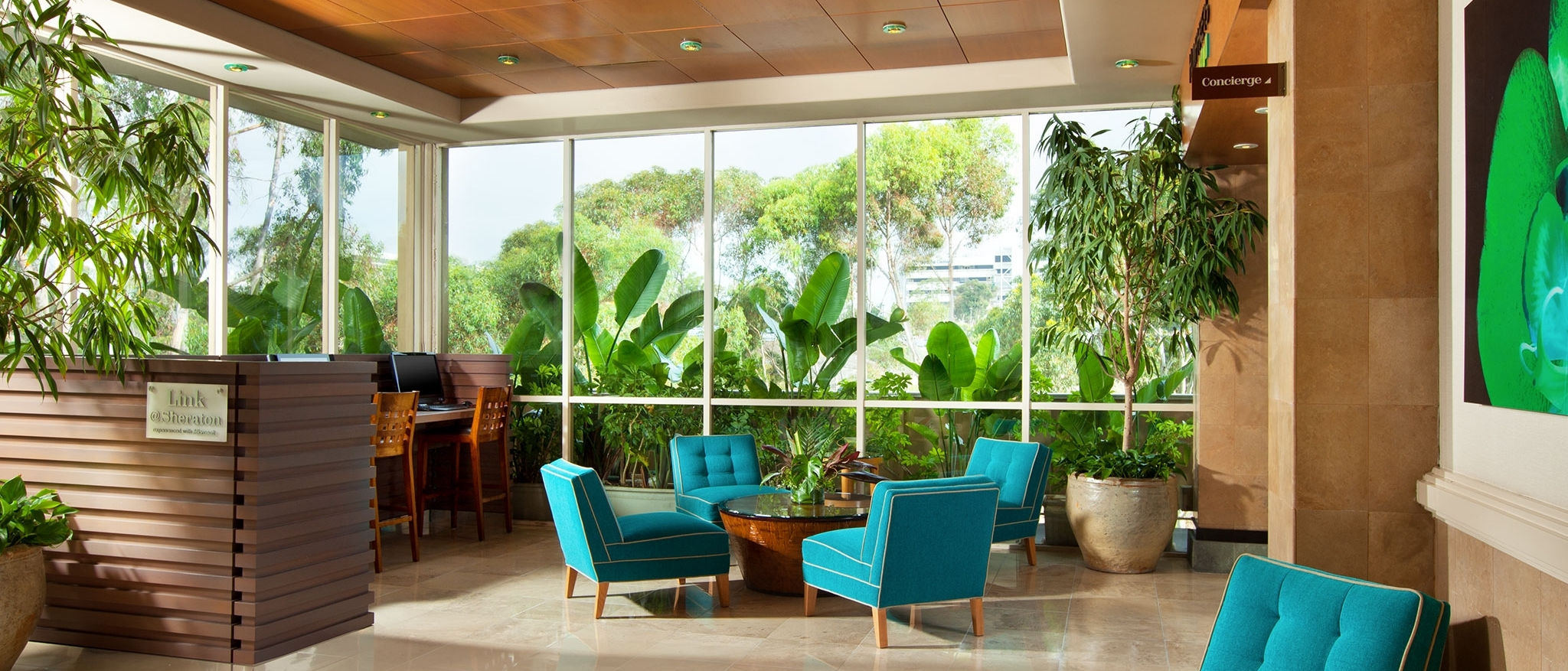 What are the deposit amounts and when are payments due?
A deposit of $1,000 is required at the time of booking your event. Four (4) months prior to your event, 50% deposit based on your estimated final cost will be due. The remaining balance is due three (3) business days (M-F) prior to your event, based on your final guarantee. A credit card is required to be on file for any additional charges incurred on the day of your event. Your final payment may be made with cash, credit card or check.
What happens if I choose to cancel my event?
All deposits and payments are non-refundable. In the event of a cancellation, please refer to the cancellation clause on your Catering Agreement. The cancellation must be in writing and all cancellations fees are due at time of cancellation.
What are the service charge and sales tax amounts? What are they applied to?
All food, beverage, chair covers, audio visual equipment and ceremony fees are subject to a Service Charge of 21%. Please note that the service charge is taxable, based on California State Regulation 1603(f). The current Sales Tax is 7.75% and is subject to change.
Can service charge and sales tax be included in the food minimum?
Service charge and Sales Tax does not contribute to the minimum expenditure required and will be added to all charges. If the minimum guest guarantee and /or food minimum are not met, the difference is charged as food minimum on final bill.
When should we discuss our menu selection?
Menus and details should be finalized with your Catering Manager two (2) months prior to your event. Children's menus are available for children under 10 years old. No discount will be offered for vendor meals. When two or more entrées are served, an additional $3 split entrée fee will be added to each entrée price. Upon selection of your menu, the prices quoted on your Banquet Event Order are guaranteed. Our preprinted menus are offered as a guideline and we are pleased to custom design a menu to meet your specific needs.
Does the hotel offer tastings?
Tastings are done once a signed contract and deposit are received. We can prepare up to three (3) entrees to include starch and vegetables. Complimentary tastings are for served entrees and excludes salads, alcohol, hors d' oeuvres and desserts. Tastings need to be scheduled at least 2 weeks in advanced and take place on Mon – Fri at 11:30am, 1:00pm, or 1:30pm. During the tasting, your Catering Manager will be with you to discuss all the details of your event.
**Is my wedding the only wedding to take place on the day that I choose?**
It is not uncommon to have multiple weddings at the same site on the same day. Arrangements for an early decorating and set up time or early photos must be coordinated in advance with your Catering Manager.
Does the hotel charge a cake cutting fee?
Our Wedding Package prices include the cake cutting fee. If you desire to have Hors D' Oeuvres only, the cake cutting fee of $3.00++ per person will apply.
When should we notify the hotel of our guaranteed guest attendance?
The Catering Office must be notified no later than 12:00pm, 3 business days prior to your event (excluding holidays). The guarantee is not subject to reduction. If no guarantee is received at the appropriate time, the hotel will assume the number of expected guests listed on your signed Banquet Event Order to be correct, and charges will be made accordingly. The Hotel will not be responsible for service to more than 5% over the given guarantee. Charges will be based on the number of people served or the guarantee, whichever is greater.
**What kind of linens does the hotel provide? **
Our table linens are white and ivory floor length linens. Our napkin colors are white and ivory; our overlays are white, ivory and black. Specialty linens, napkins and chair covers may be rented through an outside vendor.
**What is included in the complimentary set-up? **
The Sheraton La Jolla will provide the banquet set up, dance floor, dj table, skirted gift table, skirted place card table, guestbook table, tables and chairs, 12" round mirror tiles, (3) votive candles per table, table numbers and stands, all china, silverware and glassware.
What items do the Bride and Groom need to provide?
The bride and groom will need to provide the guestbook and pen, bridal toasting glasses, cake knife and server, favors, place cards with appropriate coding for split menus, engagement photo(s), disposable cameras, personalized napkins or matchbooks, and any other miscellaneous items. You will also need to arrange for someone in your party to set these items before the function takes place. A time will need to be arranged in advance with your Catering Manager. The hotel will not be responsible for storing any items before or after function. If providing amenity baskets for your guests, there will be a $5 handling charge for amenities either delivered to a guest room or provided to the guest at check in. Amenity baskets may be dropped off up to 48 hours in advance.
Does the hotel charge a corkage fee?
Should you elect to provide your own wine and/or champagne, there will be a corkage fee of $14 ++ per 750ml bottle, or $20 ++ per 1 ½ liter. Corkage is permitted for meal service only.
What vendors do I need to make arrangements with?
You will need to arrange for the dj/band or other entertainment, florist, wedding cake, minister, photographer, videographer, and transportation. Please provide us with a list of all vendors you have selected. The Catering Office has a list of recommended vendors if you need assistance. We must receive a list of all our vendors, their contact information, and a certificate of insurance no later than seven (7) days prior to your event.
**What should I know about outside vendors and equipment? **
Entertainers must provide their own extension cords, tape and amplification. If any vendor has not previously worked with Hotel, it is recommended that he/she visit the property in advance and to confirm set up times. Each vendor must have a certificate of insurance. It is the client's responsibility to return any equipment to the vendor immediately following the event. We cannot guarantee storage of any item before or after an event.
Does the hotel offer rates for our guests?
The bride and groom will receive complimentary accommodations for the night of the wedding based on their food minimum. The Sheraton La Jolla is also happy to offer a reduced room rate for guests based on season and availability. Please note that check in time is 3 pm and check out time is 12 pm. Early check-in may be requested however it is not guaranteed. If you want to be guaranteed to have your room ready prior to 3pm, we suggest you reserve an additional night for the day prior.
Does the hotel provide a dressing room for the Bride/Groom?
If a dressing room is required you may inquire with your Catering Manager about renting a parlor room.
What is the charge for parking?
Self parking is $15 daily. Client may host parking charges or have guests pay on their own. Please let your Catering Manager know if you would like parking routed to your Master Account.
What are the laws regarding food, beverage & bar service?
You assume full responsibility for your guests with respect to the service of alcoholic beverages per state law. All food and beverage must be supplied by the hotel. No food or liquor may be brought into the hotel from outside sources with the exception of the wedding cake and any wine bottles that are subject to corkage fee, previously discussed with your Catering Manager. Evidence to the contrary will cause the function to be terminated with no refund. In accordance with California laws, no alcoholic beverages or food may be removed from the premises during or after an event. Please inform your guests and your entire Bridal Party that they will be asked to show ID to purchase an alcoholic beverage if they appear to be under the age of 35.
Can we use candles for decoration?
All decorations must meet San Diego Fire Department safety regulations. The Hotel does permit the use of candles; however, they must be enclosed in glass to be lit.
Who will take care of My personal belongings?
The hotel recommends you assign an attendant to look after your personal belongings and gifts. Items left behind at the conclusion of the function are not the responsibility of the Hotel. It is the responsibility of the client to protect gifts and other items delivered to the function. The hotel will not be responsible for storing any items before or after the function.
Do I need a Wedding Coordinator?
You are not required to have a wedding coordinator, however, it is advisable to hire one or at least designate someone to act as your wedding coordinator to ensure that your wedding day goes smoothly. You are required to have someone coordinate your ceremony by lining up and cueing your bridal party as well as handling all musical aspects of the ceremony. Please provide your coordinator information on your bridal pre-function sheet.
My role as your Catering Manager:
I will be your primary hotel contact and will be available to answer your questions. I will assist you with the details for your ceremony, food and beverage for reception and room setting. To ensure an effortless wedding, we strongly recommend that you hire a professional coordinator to assist you with your wedding. Many brides appreciate the extra attention that a wedding coordinator can provide such as coordinating with your vendors, helping with invitations, dresses, transportation, and a myriad of other details that can be challenging without the help of a professional. A coordinator can assist with the wedding rehearsal, as well as coordinating the music, seating arrangements, favors, place cards, and organizing everyone involved to guarantee a flawless wedding day.